Minnesota Winter Vacations at Kavanaugh's – We are a four season resort.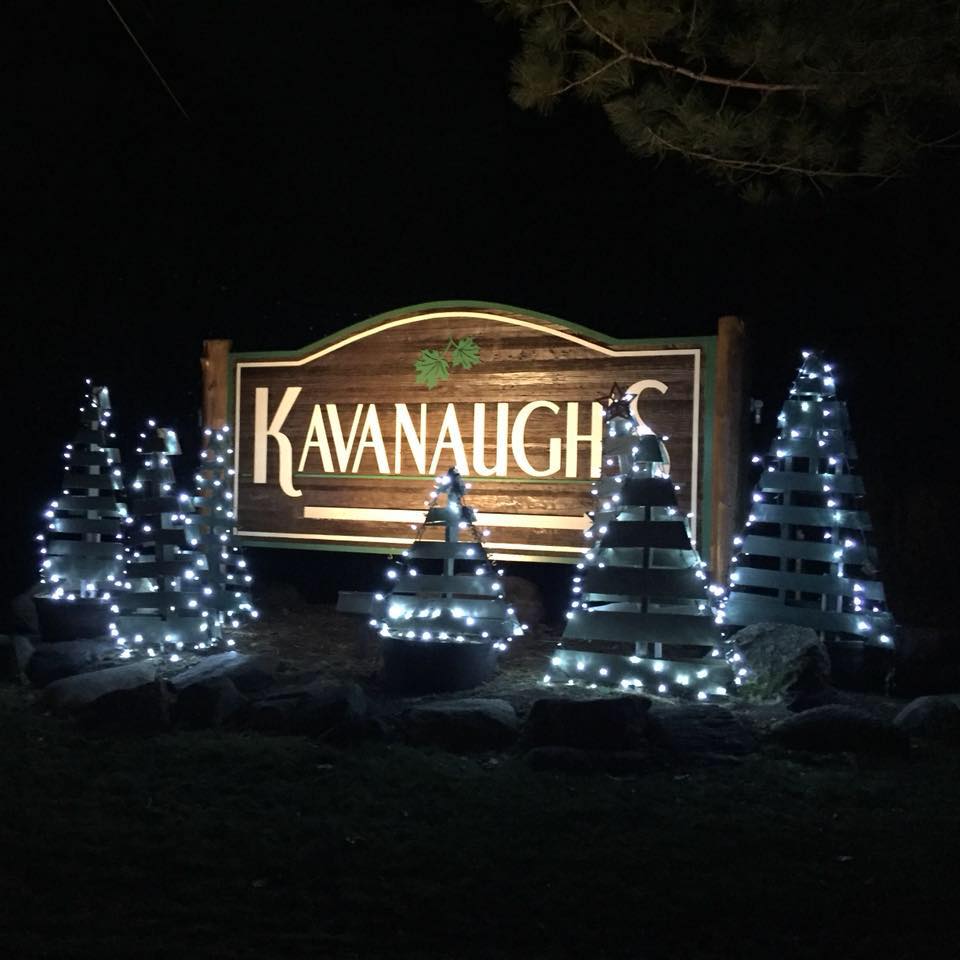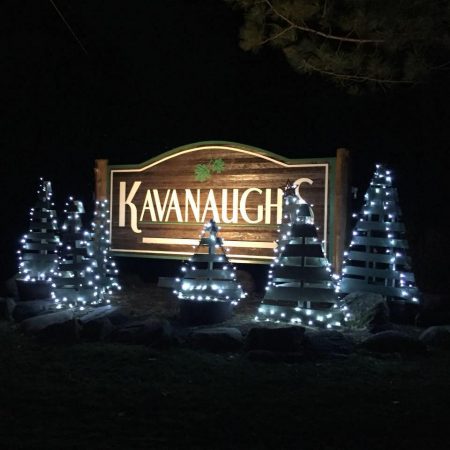 A Wonderful Winter Vacation for your family!
Kavanaugh's Resort located in the Brainerd Lakes area has plenty to offer in the way of winter vacation fun. From the skiers taking in the view of nearby Pillsbury State Forest and Snowmobiling Gull Lakes lighted trail to the ice fishing shanty's on the frozen lake. You could get the impression you were in a Winter Fairy Tale. Plan your best Minnesota resort vacation ever!
The Brainerd Lakes area is every bit as quaint as one would expect a Northern Minnesota town to be. Nisswa offers some of the best shopping in the state. If you enjoy a shopping vacation you won't want to miss this experience. At night the snow covered trees are a glow with Christmas lights and every store is filled with excited shoppers.
Or, spend the day snowmobiling with your family. There are hundreds of miles of groomed trails to enjoy. Including the lighted snowmobile trail that runs the length of Gull Lake. There is nothing like a winter snowmobile vacation to bring the family together.
The Brainerd Lakes Area offers a scenic 240 miles of groomed and non-groomed cross-country ski trails. Thousands of skiers enjoy these trails every winter. There are even lighted trails for night skiing, which means you won't need to quit just when your skis get warmed up!
Snowshoeing – Well let's just say if you can walk you can snowshoe! With today's high-tech equipment, snowshoes are lightweight and easy to use. Just strap them on and take a good hike in the pine forest or try venturing out on the snow covered lake. The kids won't forget their vacation and will have life long memories.
Nearby Mount Ski Gull offers Downhill Skiing, snow boarding, ice skating, and even cross country skiing on the beautiful shores of Gull Lake just minutes from Kavanaugh's resort.
In fact, there are so many sporting and non-sporting options that it's the type of place where one doesn't even have to go outdoors to have a fun-filled vacation. But, given the Brainerd Resort area's abundance of winter vacation activities, the non-outdoors visitor might be tempted to take up a Winter Sport!